Jeffrey W. Ball, DDS
Creating Healthy, Beautiful Smiles
I feel truly blessed to be part of the orthodontic profession. It is an honor to help so many people achieve their orthodontic and dental needs. I love giving our patients a smile they are truly excited about and appreciate.
I'm passionate about providing the best care and creating each patient's best smile. Everyone has their own unique needs and desires. I encourage patients to tell me about what they want from treatment, so I'm able to develop a care plan that works for them. It's important to me that patients enjoy their orthodontic experience and finish with a lifetime of healthy, beautiful smiles.
I've been practicing orthodontics for more than 25 years. I enjoy working with my hands and serving others. I'm particularly pleased with the people I've met and cared for, and the friendships that have developed. Learning about a patient as a person, hearing about their day, adventures, and successes, and seeing them gain confidence, is very fulfilling. I cannot imagine a more wonderful profession!
Dr. Ball is your experienced League City, TX orthodontist. Call our office today to schedule your first appointment!
Education and Continuing Education
Each year I attend several national and state orthodontic meetings, where I complete continuing education courses. I also participate in local dental and orthodontic meeting and study clubs. Oral healthcare, especially orthodontics, is constantly changing. Advances in techniques, materials, and technology, mean more and better options for my patients. By staying current on these developments, I remain proficient in the latest scientifically proven care options.
I have also been a clinical assistant professor in the department of orthodontics at the University of Texas School of Dentistry for more than ten years. I enjoy teaching residents the intricacies of orthodontics.
Professional Memberships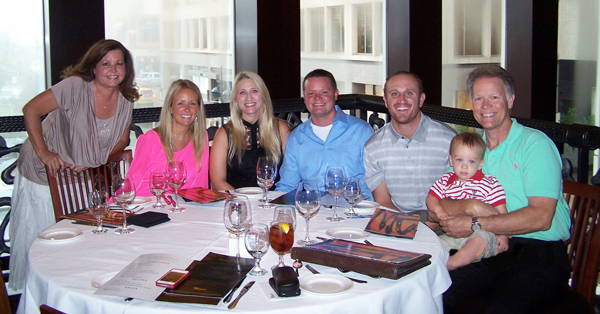 Personal Life
I was born and raised in Fort Worth. I went to high school in New Braunfels, to which I returned to work as a general dentist for eight years before becoming an orthodontist. Clear Lake has been home to my family and me for over 25 years.
My life is shared with my wife Julie, our son Steve and his wife Maggie, and our daughter Christy and her husband Trey. We have been blessed with three wonderful grandchildren. When I'm not working, I'm with my family. If I can combine that with time in the outdoors, I'm especially blessed!
I'm also active with St. Martin's Episcopal Church. Faith and serving others, in practice or in the community, is how you count your blessings, stay happy, and help others.