Making Patients Smile While Creating New Smiles
I love making my patients smile and laugh during their visits. Orthodontic care is about transforming one's life and I think everyone should enjoy the process!
I am beyond grateful to do what I do. Being an orthodontist gives me the opportunity to influence so many people's lives, both long-term and on a day-to-day basis! I love being able to transform smiles and, in turn, watch the transformation that unfolds in that person's confidence and attitude! It makes my heart smile to see someone start to come out of their shell and become comfortable with who they are. Everyone deserves that, and if I can help create an environment where people come for visits and leave feeling happy and appreciated, I know I've done my job.
I love how orthodontics allows me to challenge myself to be better every day, and how each day and each person presents new challenges. But I'm most passionate about the opportunity I'm given to truly change someone's life. It doesn't get better than that!
Dr. Ball and Dr. Bonilla are your experienced Clear Lake and League City, TX dentists. Call our office today to schedule your first appointment!
Education and Continuing Education
I stay current on the latest developments in orthodontics. It's essential for me to be able to offer patients the most effective and best care options that create the strongest, healthiest smiles. Each year I participate in local and national orthodontic meetings and complete many hours of continuing education. I also read avidly about the latest research, technology, and techniques in peer-reviewed journals.
Professional Memberships
Personal Life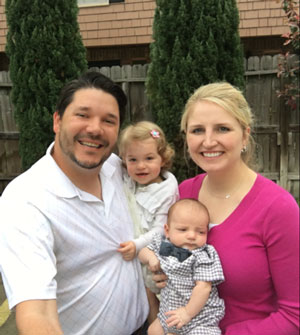 I grew up on a farm outside of Parkston, SD and have lived in the Houston area since 2013. My wonderful husband Brandon is an assistant women's soccer coach at the University of Houston. We are blessed with a spunky little girl, Nora, who loves to dance, and our new little man, Brayden.
Outside of work, you'll most often find me with my family. We love being outside whenever possible. No matter where we are, the little ones keep Brandon and me running around! I also love traveling back to the Midwest to visit my family.
Brandon and I are active members of our local church. It helps keep us grounded and reminds us that we are continually blessed and must strive to be selfless and kindhearted in all we do.